Dear Instructor,

Thank you for requesting these Instructional Resources to support the film Pershing's Paths of Glory. These are exactly the type of materials I love to use while teaching to thoroughly engage my students. I know you will enjoy exciting teaching moments with this variety of resources. What could be more stimulating than watching a film, discussing, debating, listening to WWI music, writing, interviewing, matching WWI photos to descriptions, and reading a WWI soldier's diary!

Sincerely,

Dayle Hartnett, Ph.D.
Including Rare
Never-Before-Seen Footage
(Click on the Images to View)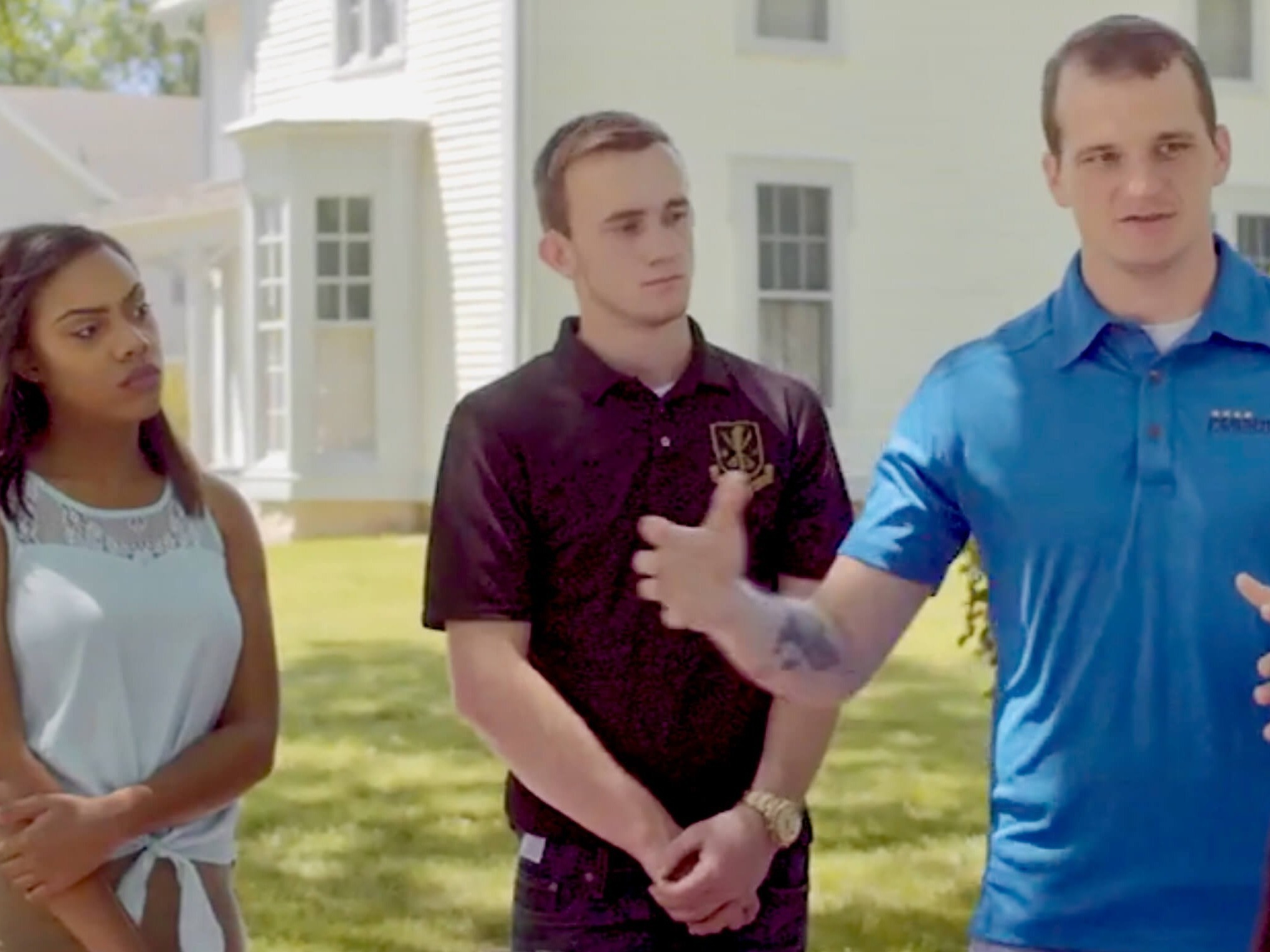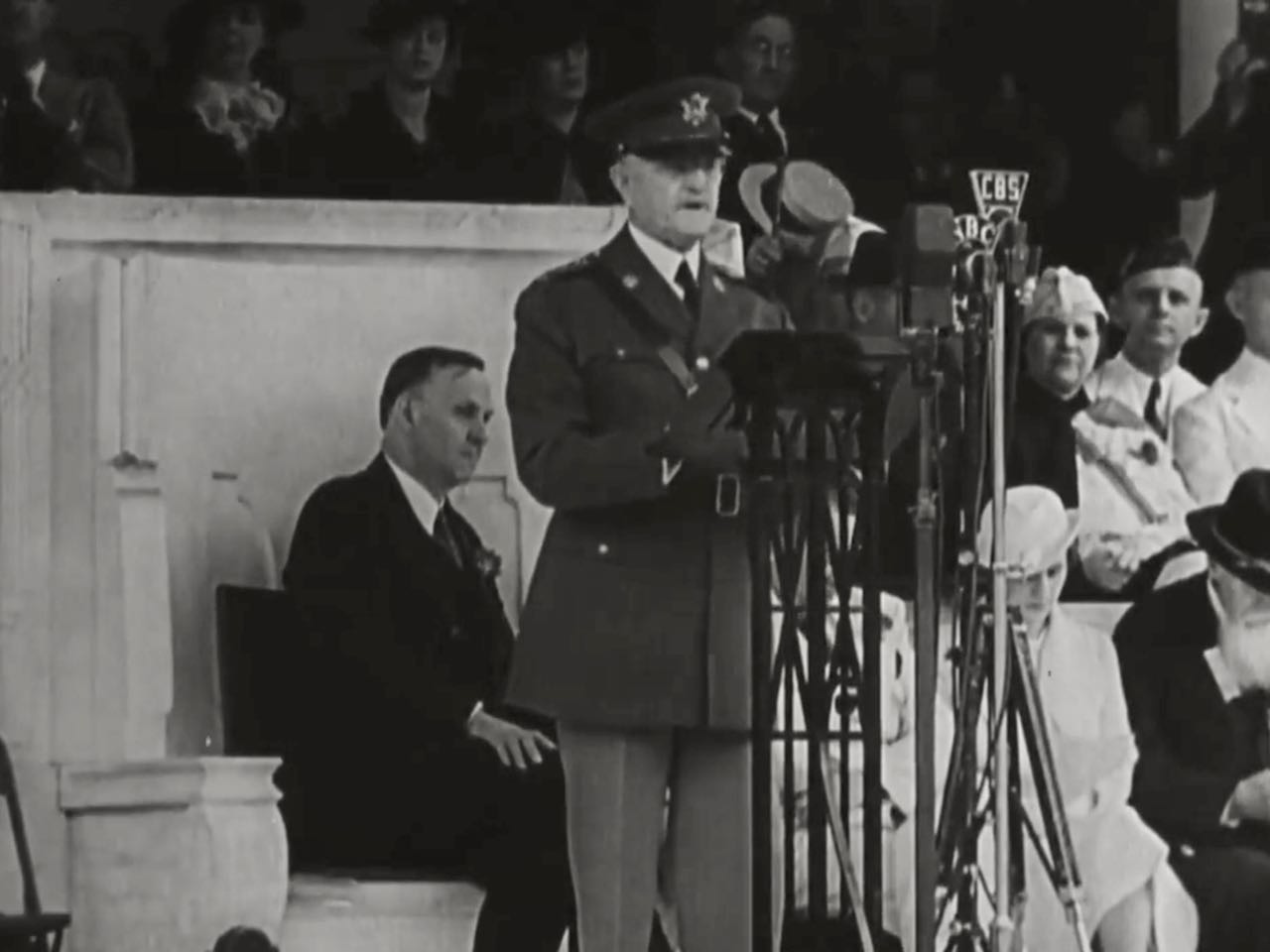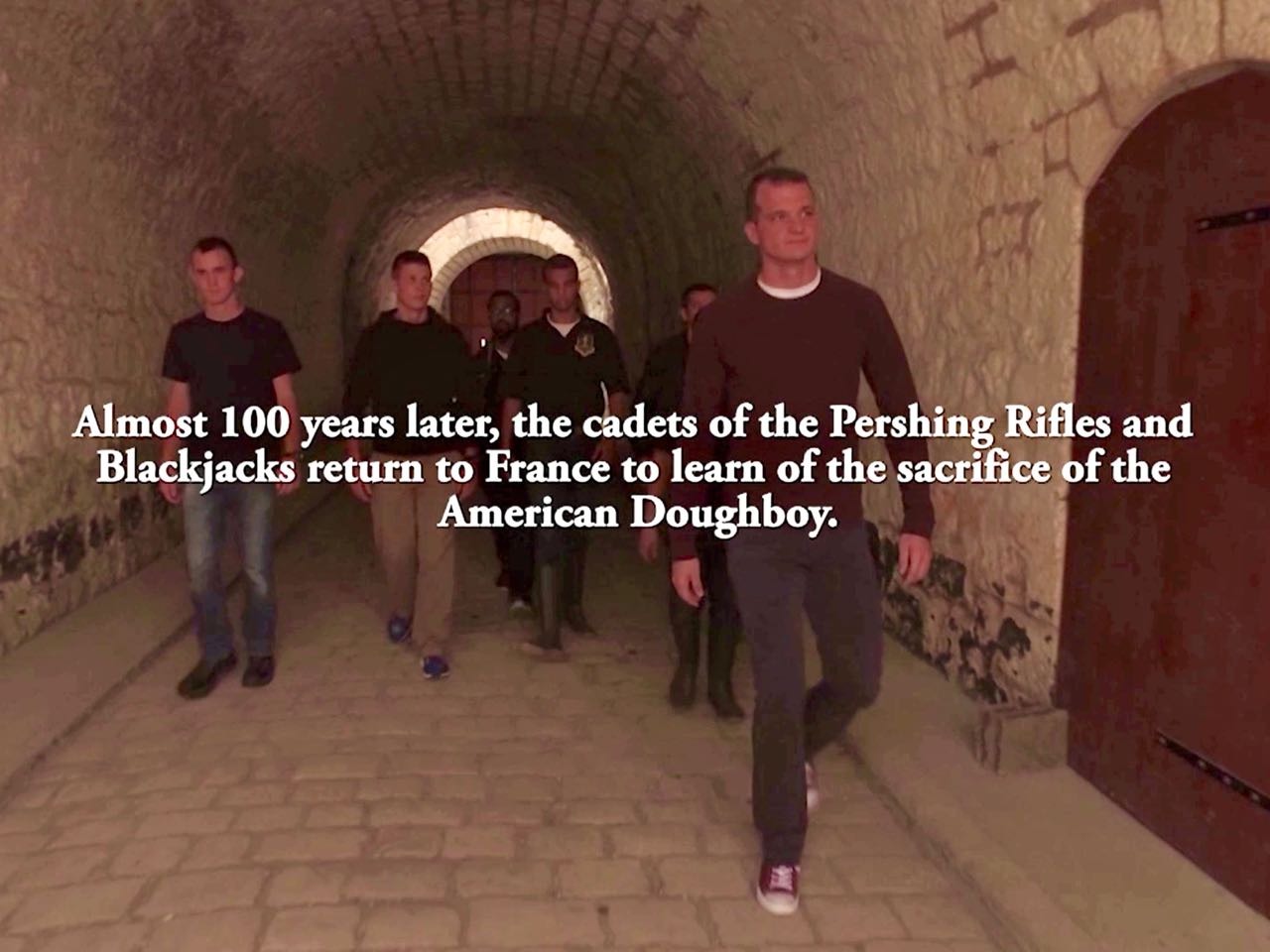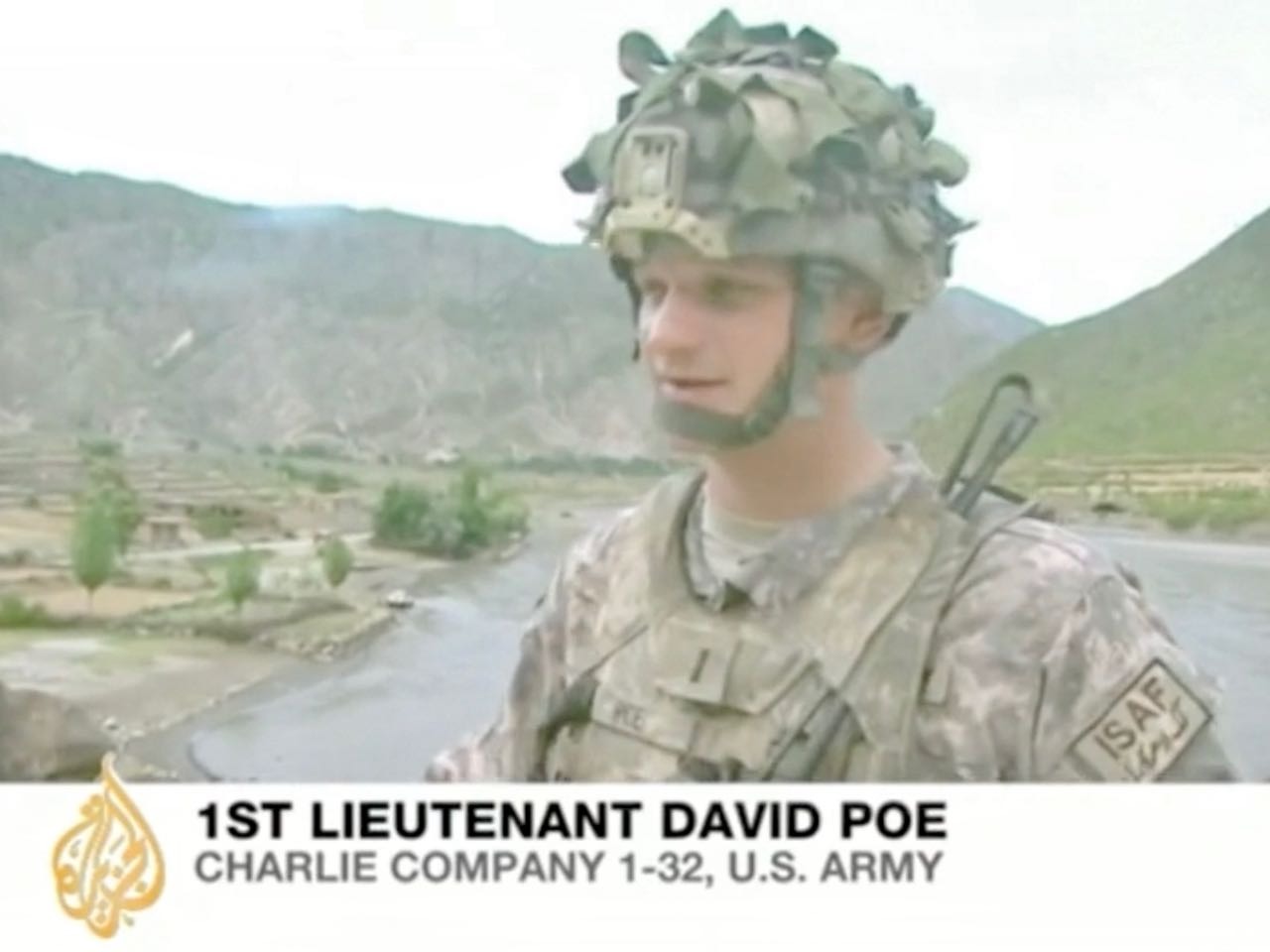 GENERAL PERSHING'S COUNTER-INSURGENCY WITH THE MUSLIM MORO TRIBE
Former U.S. Army Captain David Poe interacts with young cadets and explains how General Pershing dealt humanely and successfully with the Moslem Moros of Mindanao, Philippines, with whom he forged a 40-year peace.
GENERAL PERSHING ISSUES GLOBAL WARNING ABOUT NAZISM
General Pershing alerts the world in this 1936 Newsreel about the rise of Nazism and authoritarian fascist dictators

hips.
PERSHING'S LIVING LEGACY- YOUNG LEADERS
General Pershing's Legacy are the young men and women joining organizations descended from the one young Lieutenant Pershing founded in 1894
AFGHAN WAR HERO FOLLOWS PERSHING'S FOOTSTEPS
Decorated (Bronze Star and Purple Heart) Veteran, David Poe CPT (ret) is interviewed while fighting in Afghanistan.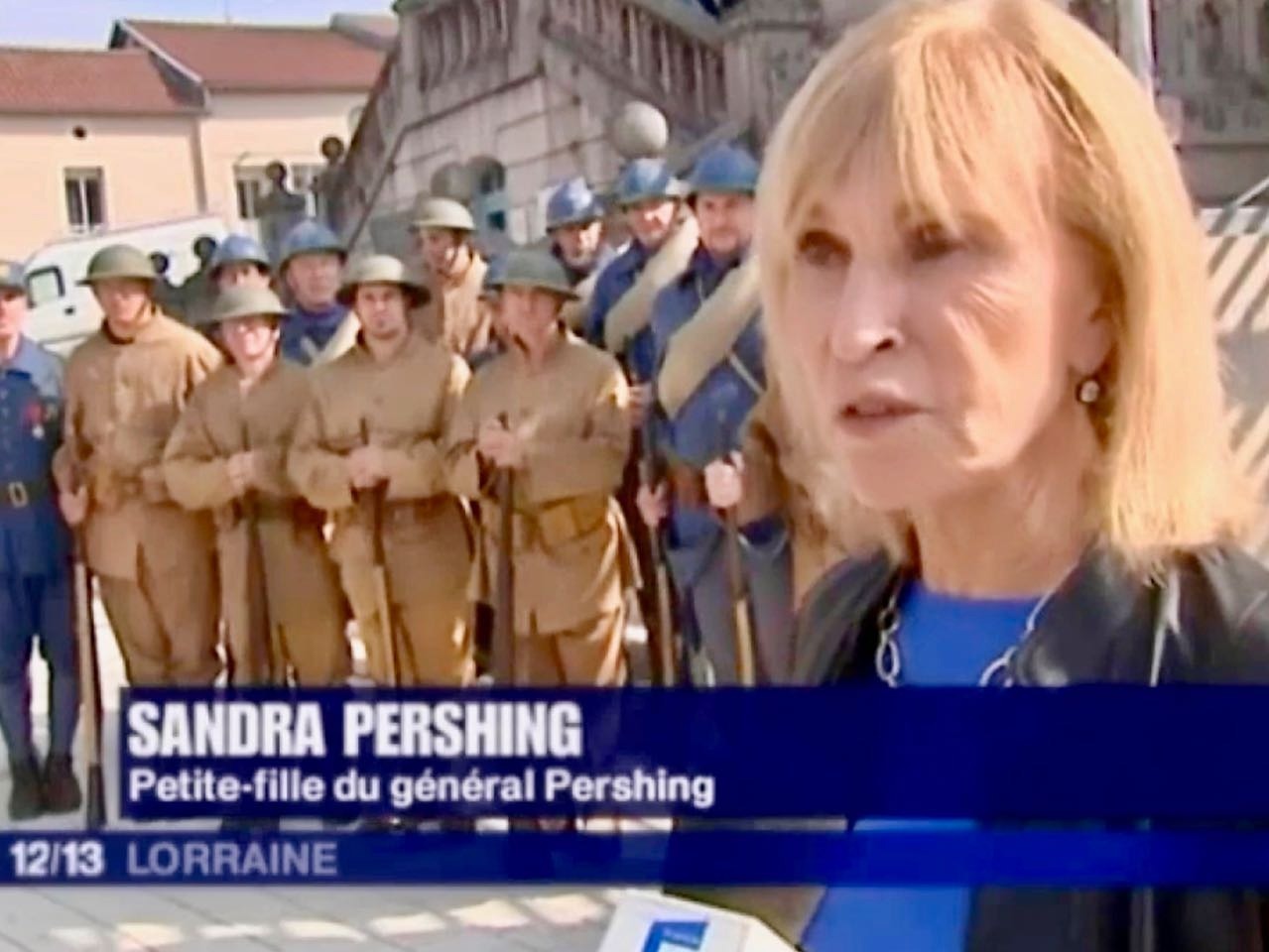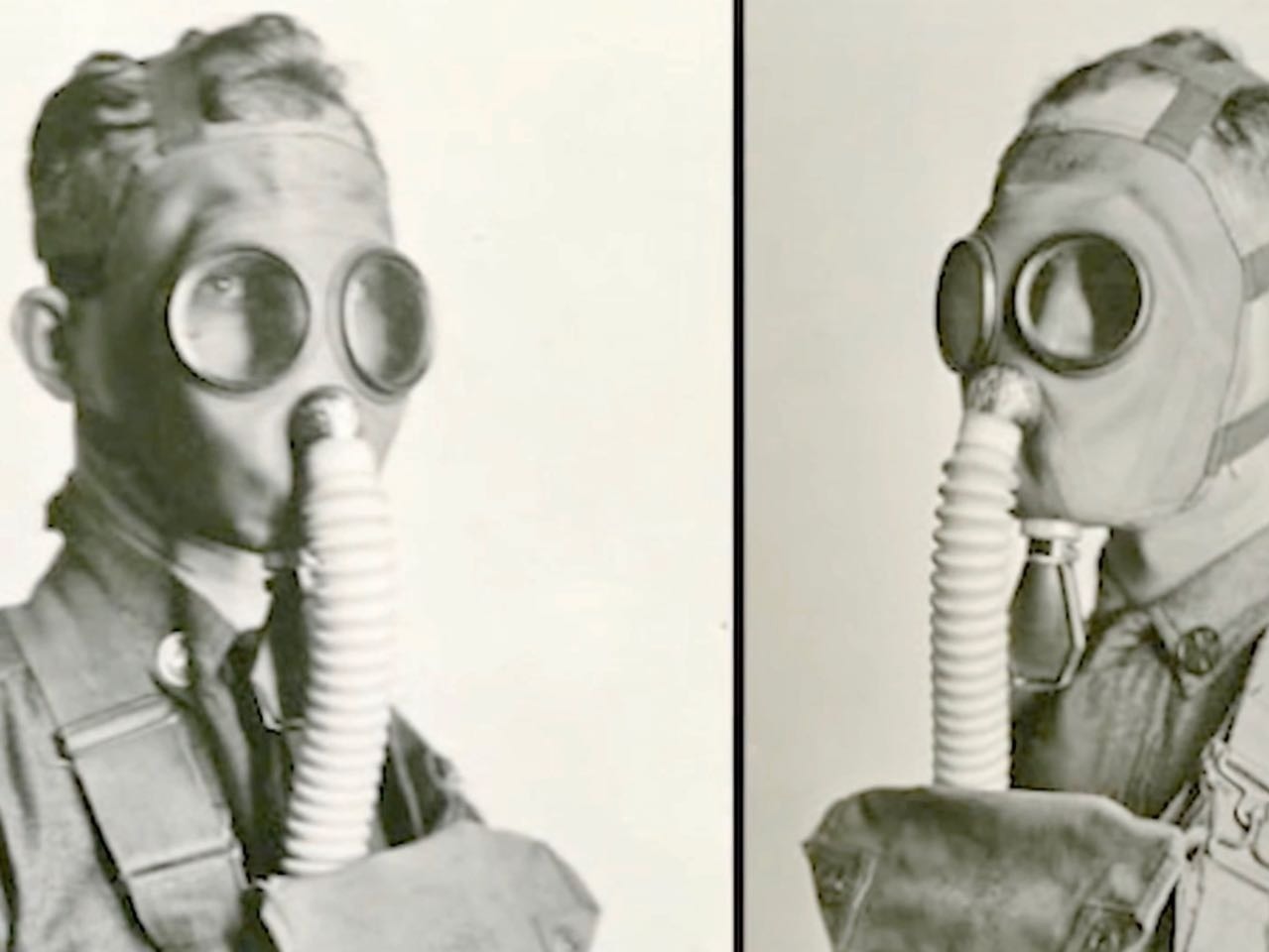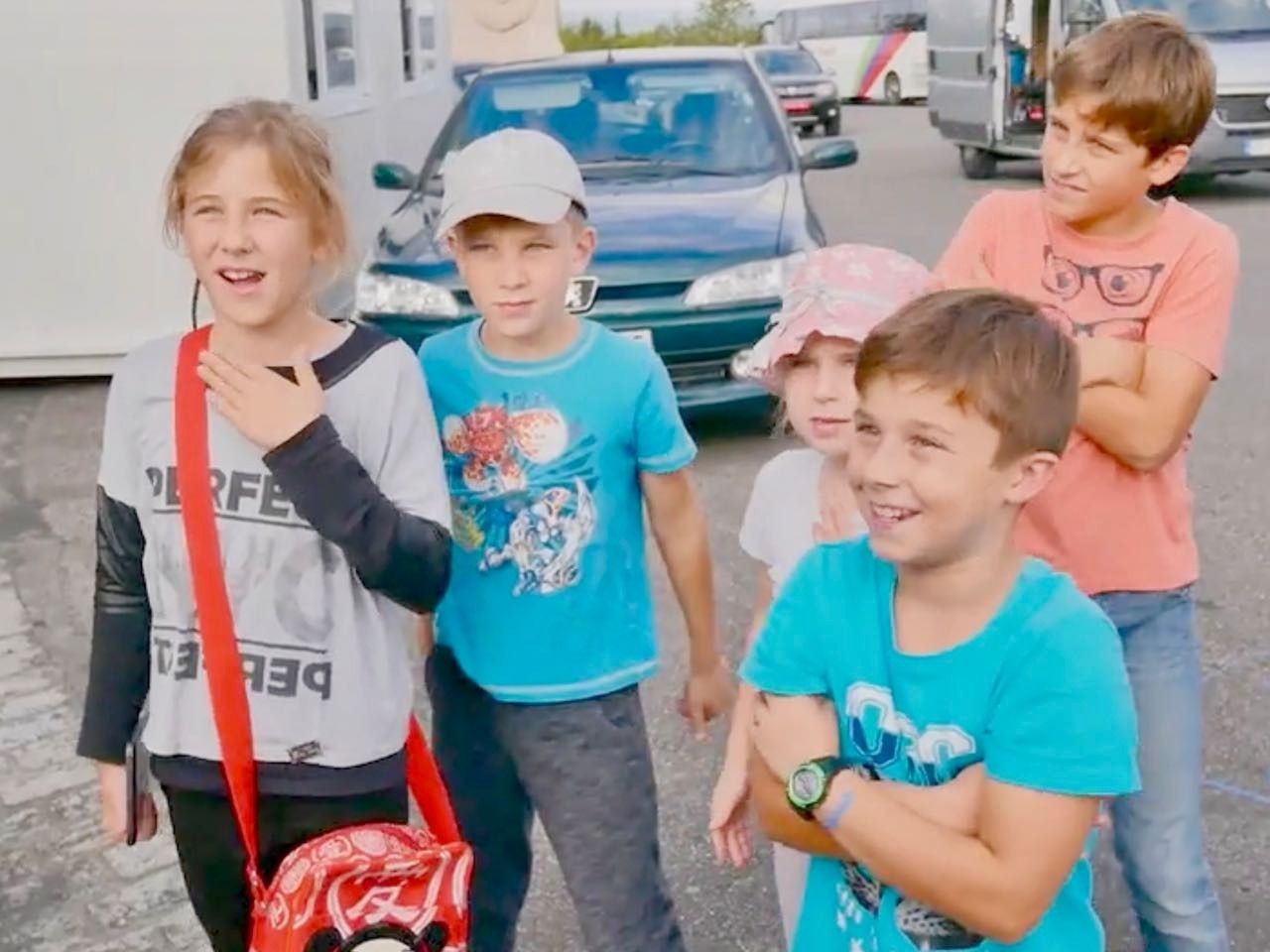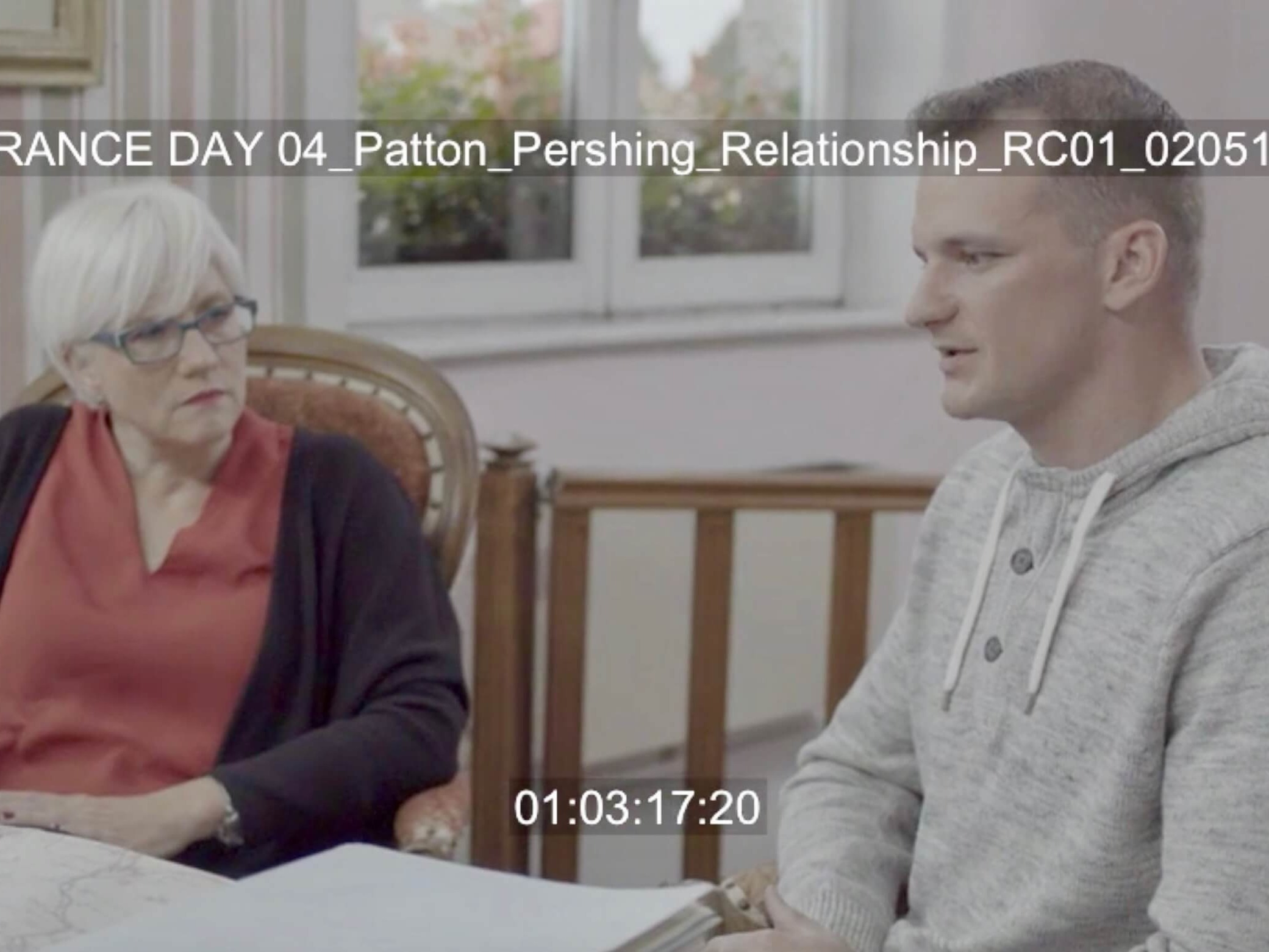 HELEN PATTON AND SANDY PERSHING HONOR GRANDFATHERS IN FRANCE
Note: In French language - TV 3 News Report) Helen Patton and Sandy Pershing, the granddaughters of Generals Patton and Pershing meet for the first time at the former World War One Headquarters of the American Expeditionary Forces in Souilly, France.
SHAVING IS LIFE-SAVING – A LESSON OF SURVIVAL IN WW I
David Poe interviews Doran Cart, Senior Curator at the National WWI Museum and Memorial, Kansas City, Missouri, about the importance of shaving to WWI "doughboys" forced to wear gas masks in the trenches due to poison gas weaponry.
GENERAL PERSHING'S GRANDDAUGHTER TALKS WITH FRENCH KIDS
Sandy Pershing meets French children at the Montsec American Memorial near St. Mihiel, France; she tells them about her grandfather, General John J. Pershing and why he and his American "doughboys" fought for freedom in France
THE LEGENDARY FRIENDSHIP OF GENERALS PERSHING AND PATTON
Sandy Pershing, Helen Patton, and David Poe discuss the lifelong friendship of Pershing and Patton. They sit in the same room where Pershing and Patton worked at the Headquarters of the American Expeditionary Forces, Souilly, France. This clip has never been seen - it's timecode is still marked on the footage
SURPRISE - Two More Clips for You!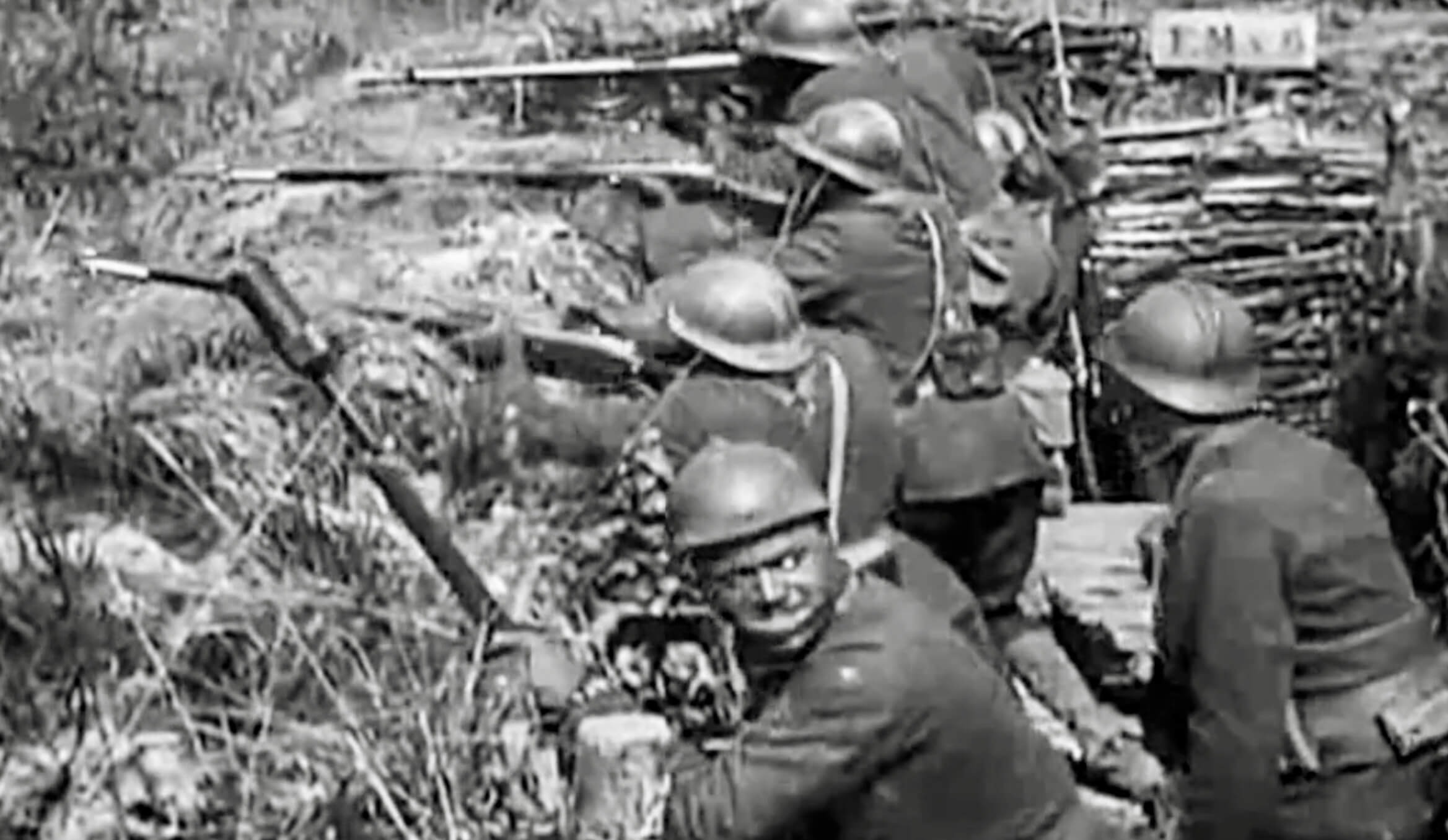 (1917-18) WWI – AFRICAN AMERICAN "DOUGHBOYS"
IN FRANCE
Many people, including some historians are unaware of the substantial participation of African America "Doughboys" in World War One. This footage, with its 'ghostly' signs of aging film stock is an eloquent testament to how many Black soldiers fought for freedom in France, when they were still not entirely free in their own country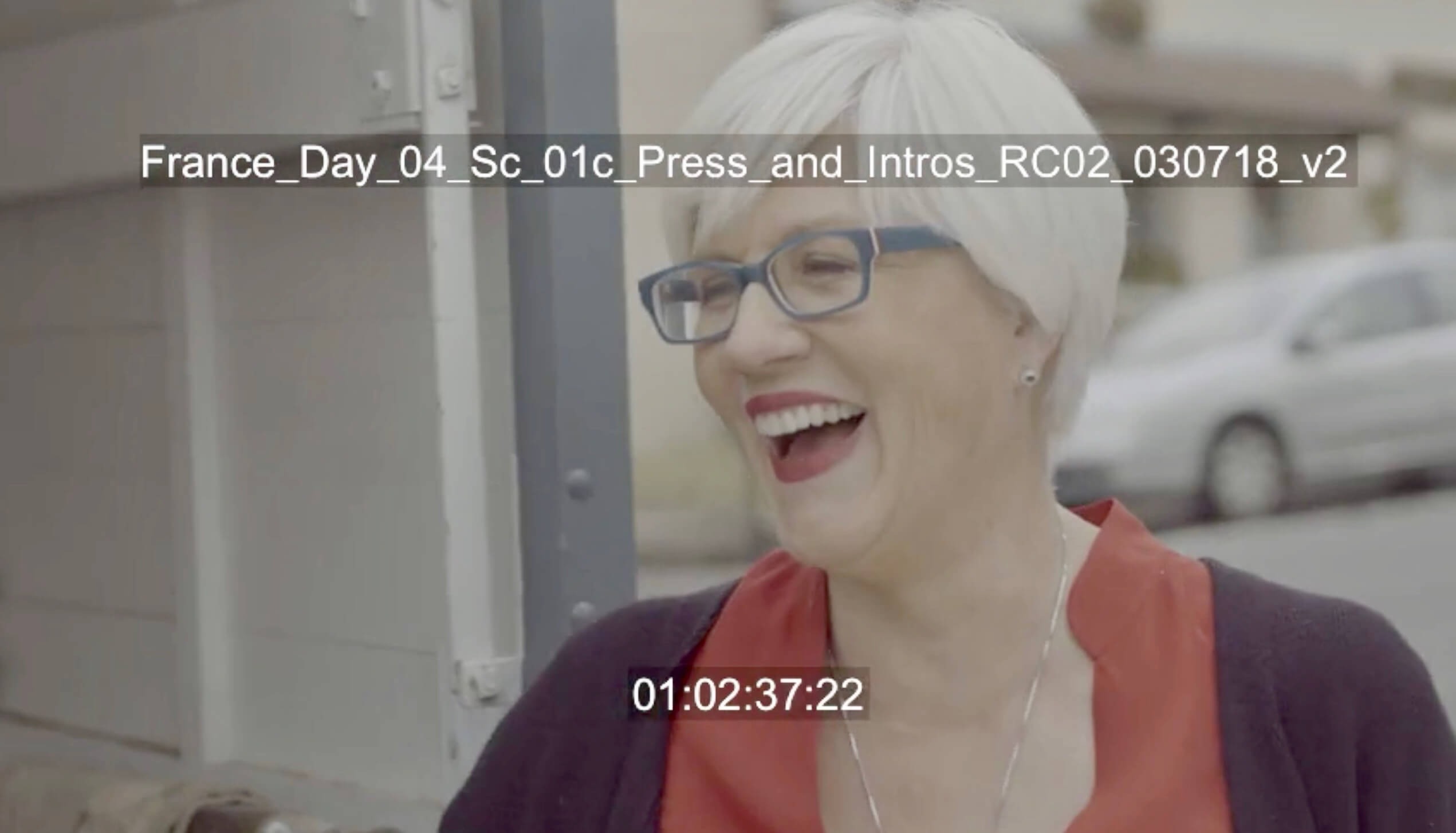 HELEN PATTON:
"MY GRANDFATHER WAS SHOT IN THE ASS."
This is another clip from the early editing of Pershing's Paths of Glory, with timecode markings. It features cast members Kevin Collins-Nelson, Roberto Duran, French TV Channel 3 Announcer Laurent Parisot, David Poe, Sandy Pershing, and Helen Patton. If you view to the end, you'll see and hear General Patton's granddaughter talking about how he was "shot in the ass."
To Access Your Instructional Resources
Click the Button Below